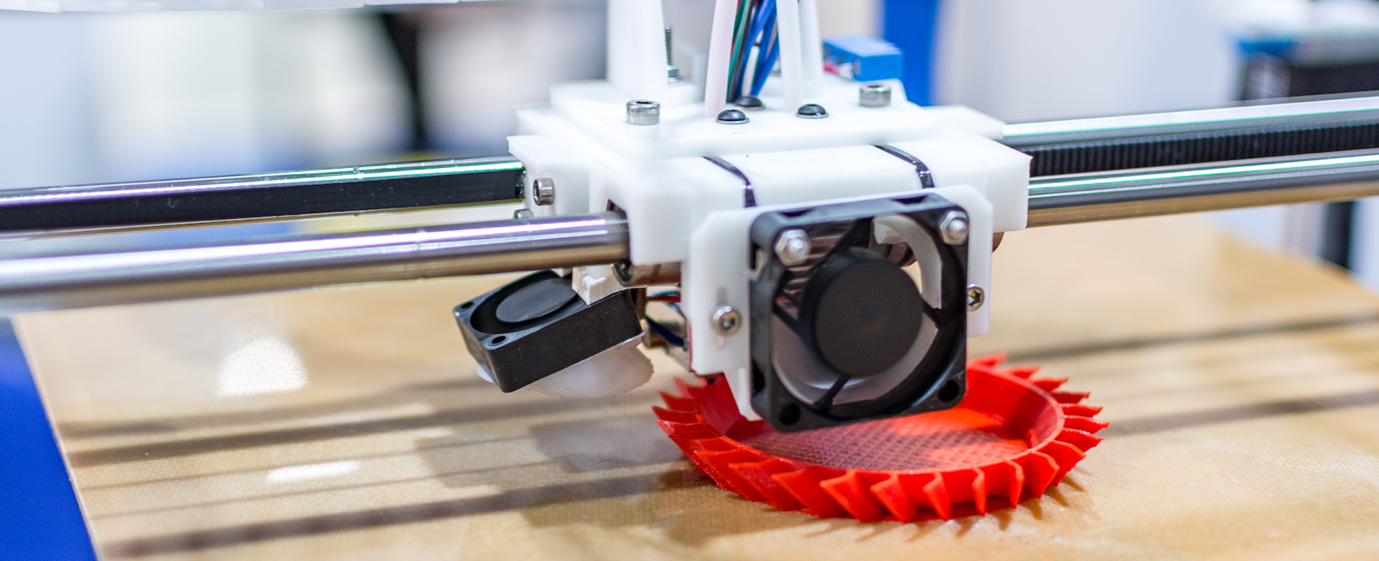 Advanced manufacturing and materials
Helping Australian manufacturers secure market advantage through specialised, versatile manufacturing
Industry 5.0—which combines creative human cognition with technological advances such as robotics, AI, big data and additive manufacturing (3D printing)—is upon us. This new era of machine-assisted collaboration is transforming the manufacturing sector, enabling early adopters to secure market advantage by creating entirely new products, machines, materials and processes.
Advanced manufacturing is Australia's ticket to ensuring it remains competitive in a global market of mass productions and low labour costs. It might be capturing corporate knowledge to seamlessly and efficiently train an increasingly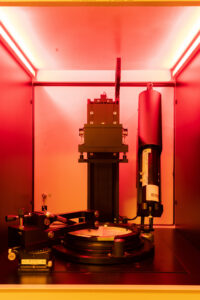 transient workforce, finding clever ways of analysing the massive volumes of data to improve efficiency, developing novel materials and technologies, or incorporating robotics and automated solutions to streamline manufacturing processes. This will not only improve work efficiency and decrease manufacturing costs but make workplaces safer.
One of the advantages of advanced manufacturing is its versatility. By simply programming new parameters, we can construct something completely different with the same technology, allowing the bespoke production of complex, customised components.This has implications for a vast number of industries, from defence to the production of medical devices. Medical implants, for example, are typically mass produced with common size choices such as "small", "medium" or "large". But with a quick digital scan, a local manufacturer could produce a bespoke implant that fits a patiently perfectly.
Under our theme of "Advanced manufacturing and materials", we are bringing together research leaders in engineering, science, business, design and planning to unite previously fragmented processes and technologies.

Our vision is to partner with industry and government to:
Provide concept-to-production demonstration capabilities, including advanced pre- and post-processing of materials by using advanced manufacturing technologies and automation.
Streamline the manufacturing process through the creation of digital twins, enabling real-time iterative design to improve efficiency and reduce costs.
Incorporate systems engineering, computer modelling and world class design to develop new products and materials ranging from 'green steel' to drug delivery systems.
Develop sophisticated models using advanced sensors and data analytics that assess reliability and performance of materials and accurately predict maintenance requirements.
Develop augmented, virtual and extended reality solutions to enhance training, enable remote maintenance and retain corporate knowledge for transitioning workforces.
Up-skill the existing workforce through micro-credentials and training that enhances use of cutting-edge digital science and technology.

Our specialist facilities:
The Sydney Manufacturing Hub
State-of-the-art equipment and knowledge in additive manufacturing to fabricate components in metals, ceramics, polymers and composites. A large range of post-processing tools are also available to optimise manufactured component performances.

Current Projects
State of the art hub to bolster Australia's competitive advantage
Advanced manufacturing accounts for half of Australia's manufacturing output and is one of the fastest growing export sectors. Australian manufacturing's output is estimated to reach $131 billion by 2026. Advanced manufacturing has the potential to grow the domestic sector by about $30 billion over the next five years.
In collaboration with global powerhouse GE Additive, we have established capabilities in metal additive manufacturing technology at the Sydney Manufacturing Hub that will enable advanced alloy design and applications to support a range of sectors, including aerospace, defence and medicine.
The Manufacturing Hub also supports training for specialists and academics working in additive manufacturing, and the incubation of small to medium manufacturing enterprises. In this way it acts as a significant catalyst for enhancing advanced manufacturing capability in NSW, bolstering Australia's competitive edge.
3D printing to enable new, customisable advanced alloys
Additive Manufacturing is using 3D printers, data and computer-aided design to create completely customisable parts and products on demand and at lower cost. In the process it is transforming a spectrum of industries, including aerospace, automotive, consumer goods, medical components and devices and robotics.
Through 3D Additive, an AU$5 million multi-institutional collaboration led by The University of Sydney, our researchers are working with university and defence partners to develop new alloys for use in place of traditional components and structures, as well as production methods enabling them to be produced in the field without the need for deep technical expertise.
The collaboration aims to revolutionise Australia's ability to produce parts and tooling locally, making expensive equipment and infrastructure more accessible and cheaper to repair. This will help industry benefit from expected growth in this sector, which is predicted to reach US$34 billion by 2026.
Creating the next generation of tungsten carbide-cobalt hard metals
Tungsten carbide-cobalt metals are among the most widely used metals in the world, with a global market of US$19.97 billion. However, production of these metals is costly and there is a trade-off between their toughness and durability. This can lead to spontaneous failure, shortening a tool's lifespan.
In collaboration with CERATIZIT Austria GmbH, our researchers are aiming to replace cobalt with other relatively cheaper elements that would reduce the manufacturing cost of hard metals, while maintaining quality, efficiency and accuracy.
3D Additive has a video available from this page link (however, it duplicates many of the images and messaging from the Sydney Manufacturing Hub so I've not highlighted the video as part of this section).